America's Service Line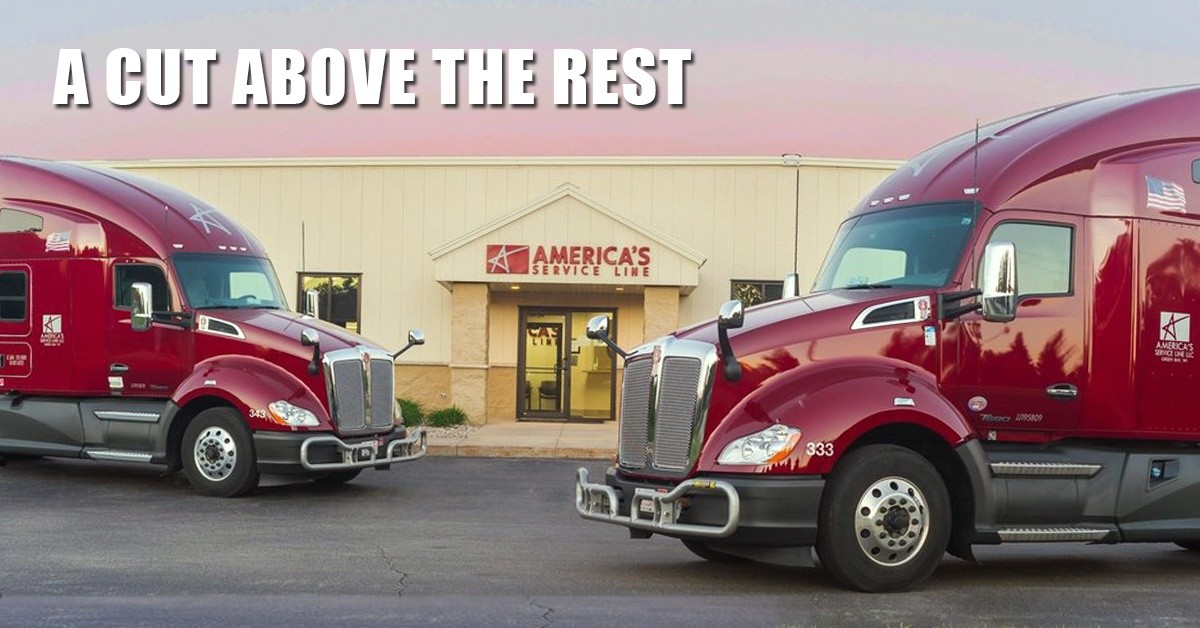 Hiring Area
Milwaukee

,

WI 100 mile radius

Green Bay

,

WI 100 mile radius

Long Prairie

,

MN 75 mile radius

Chicago

,

IL 100 mile radius

Omaha

,

NE 60 mile radius

Gibbon

,

NE 60 mile radius

Detroit

,

MI 75 mile radius

WI

MN

NE

MI

IL
Requirements
Driver Type(s)
Company Driver
Owner Operator
Benefits
Health Insurance
Dental Insurance
Life Insurance
Retirement Plan
Paid Vacation
Paid Weekly
Layover Pay
Pickup/Drop Pay
Per Diem
Direct Deposit
Paid Orientation
Health and Wellness Clinic
Independent Contractor Paid Fuel Surcharge
Independent Contractor Cargo/Collison/Liability insurance
Company Overview
America's Service Line
844-304-5178
At America's Service Line, our drivers are a cut above the rest.
Our driver force is made up of a team of elite professionals. We are the Private Fleet for American Foods Group, a company that's responsible for putting beef on the table for millions of Americans every night. We take pride in the product we haul and the role that we play in "what's for dinner." We expect excellence - and reward it. If you're a driver that's a cut above in terms of quality and professionalism, ASL is the company for you.
We hire for quality, not quantity, and we're willing to pay for it - from pay raises to newer equipment to a better bonus program. When you're hired, we want you to retire here, and we're doing all we can to make sure you do, like asking you how we can improve. Our open-door policy means you'll have access to everyone in the ASL family - from operations to Maintenance to the President of the company.
AMERICA'S SERVICE LINE COMPANY DRIVERS MAKE $77,000+ GROSS PER YEAR. "ASK ABOUT OUR NEW SALARY GUARANTEE OF $1300.00 BASED UPON WEEKLY AVAILABILITY"
Contact Info
America's Service Line
1814 Elizabeth St
Green Bay , WI 54302
Phone Number
Recruiting: 844-304-5178
Connect with America's Service Line