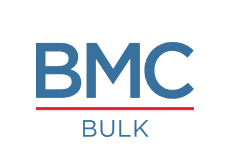 Better Management Corporation of Ohio
Hiring Area
AL

GA

IN

KY

LA

MD

MI

OH

PA

TN

WV

MO

MS

SC
Requirements
Driver Type(s)
Company Driver
Owner Operator
Company Overview
Better Management Corporation of Ohio
330-831-4852
DRIVERS
WHY DRIVE WITH BMC BULK?
BMC Bulk wants experienced drivers to enhance our hauling and bulk services, and we're dedicated to creating an environment where drivers thrive. Backed by GDX Capital Group, we are a stable company with the heft and longevity to support your long-term career goals. BMC Bulk is constantly investing in the equipment, technology and talent required to expand our business. Join our family, and you'll be joining an emerging leader in bulk transportation.
DRIVER BENEFITS THAT SHOW WE CARE
BMC Bulk is an asset-based company that knows our drivers are our greatest asset. That's why we offer:
Excellent compensation
Competitive health benefits
Long-term contractual work
Safety bonuses
New, top-of-the-line equipment
DRIVER QUALIFICATIONS
BMC Bulk is looking for drivers with at least two years of verifiable tractor-trailer experience within the last three years. Dump and/or roll-off experience is preferred. Due to the nature of the industries we serve, drivers are required to be physically capable of tarping trailers or roll-off boxes and climbing to the top of pneumatic tankers. In addition, all drivers must be at least 23 years of age and have:
Class-A CDL
Excellent safety record
Valid DOT medical certificate
Completed Pulmonary Function Test (PFT) and OSHA respirator questionnaire
CB radio
JOIN THE BMC BULK FAMILY - Call BMC Bulk at 330-831-4852 or Apply TODAY!
We're always looking for reliable drivers with an excellent safety record and solid work ethic. BMC Bulk is currently hiring:
COMPANY DRIVERS
Looking for a stable environment with great pay and good, honest work to keep you busy? Look no further. BMC Bulk needs motivated company drivers to join our growing team.
OWNER OPERATORS
BMC Bulk values our owner operators for their proven experience and business sense. We are a profitable company that can give you the lanes and loads you need to make the money you deserve
Call BMC Bulk at 330-831-4852 or Apply TODAY!
Contact Info
Better Management Corporation of Ohio
4321 State Route 7
New Waterford , OH 44445
Phone Number
Recruiting: 330-831-4852