D.M. Bowman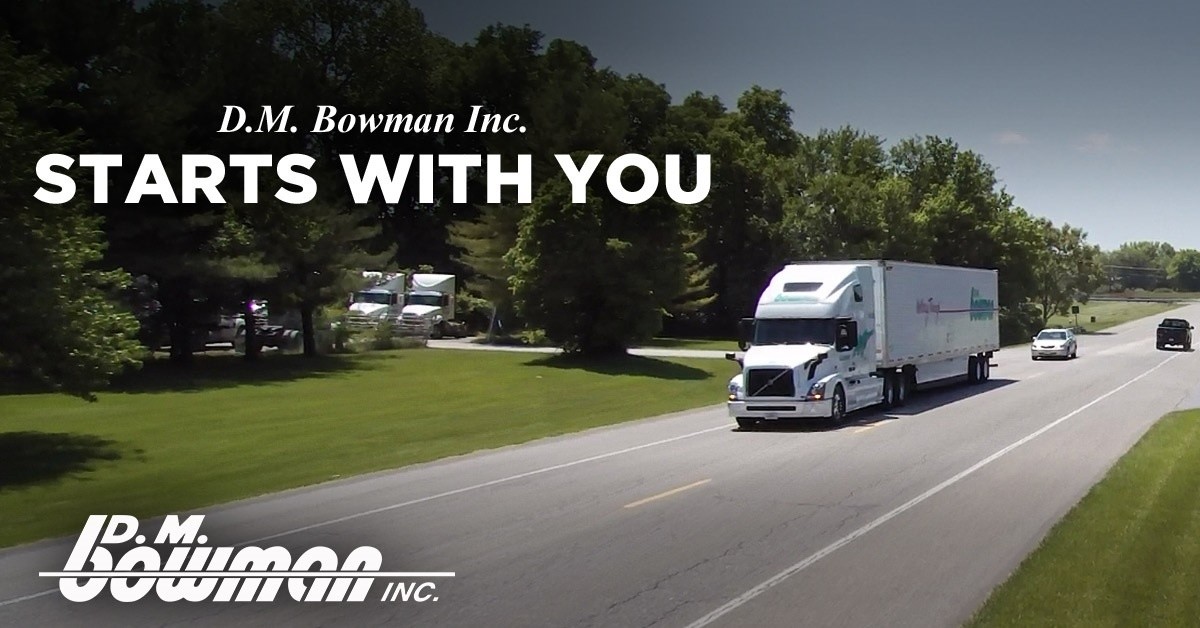 Benefits
Health Insurance
Vision Insurance
Dental Insurance
Life Insurance
Retirement Plan
Paid Vacation
Pickup/Drop Pay
Paid Orientation
Company Overview
D.M. Bowman
844-805-4846
D.M. Bowman, Inc. is a full service transportation firm that offers many different services to our customers. From regional van to short-haul bulk and flatbed service to warehousing and distribution services, D. M. Bowman, Inc. is your one stop shop for transportation and logistical needs. Founded in 1959 by Chairman and Owner Don Bowman, the company enjoys being named one of the top 200 carriers in the nation. Please enjoy this site and we look forward to meeting you.
Our Mission
We Exist To:Provide our customers with safe, reliable and courteous service that exceeds their expectations; Conduct our business in a professional manner and to rely on honest and open communications so that all our customers might be treated with fairness and respect. Operate with maximum productivity so that we may provide this service competitively. Involve employees and customers in our Team effort to constantly and continuously improve the quality of our systems and processes that we might remain a viable force in the marketplace.
Call or Apply to Find Out More!
Contact Info
D.M. Bowman
10226 Governor Lane Blvd
Suite 4009
MD 21795
Phone Number
Recruiting : 844-805-4846
Connect with D.M. Bowman