DriveAtlas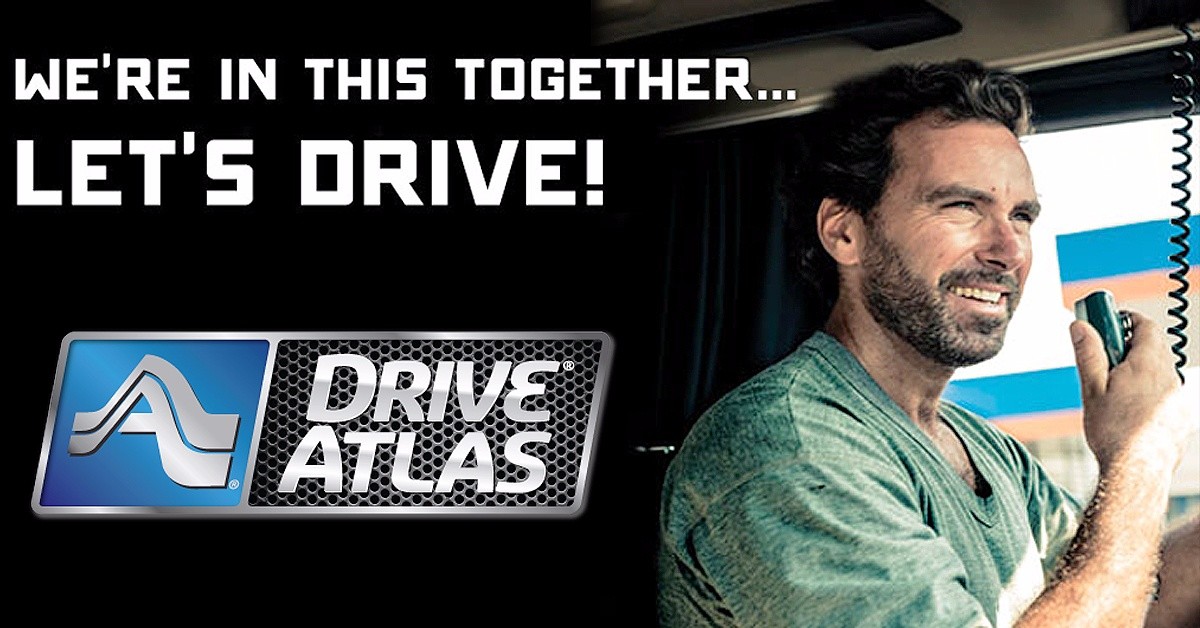 Hiring Area
CA

OR

WA

NM

AZ

CO

UT

NV

KS

IN

IA

MN

AR

NE

MO

OH

IL

MI

WI

OK

TX

LA

AL

MS

TN

KY

FL

GA

SC

NC

WV

VA

MD

DE

NJ

PA

NY

CT

RI

MA

VT

NH

ME
Benefits
Cargo / Collision / Liability Insurance
Paid Weekly
Paid Fuel Surcharge
Direct Deposit
Health, Dental, Life Insurance available
Incentives
Mileage Base Pay
Fuel Discount Program
Toll Allowance
Mileage Bonus Program
Company Overview
DriveAtlas
(877) 793-9081
"With benefits like fuel discount programs, flexible home time, no forced dispatches, free truck washes, and more, DriveAtlas is not just another job opportunity. This can be a career for life!"
Leasing Owner Operators for Commercial Truckload Division - NO TOUCH FREIGHT
Your Pay? We tell you Averages, not "Up to..."
Ever been told you can make "up to" a per mile rate and found out the real pay is less? We tell you the averages so you have an honest reference to the income you can expect.
We pay all loaded and empty miles, detention pay and offer a mileage bonus program that means the more miles and time you have in this division, the higher your per-mile pay and more money in your pocket.
• Mileage Base Pay: Commercial Truckload Division - $1.​​3​​6 Average (per all loaded and empty dispatched miles, including fuel surcharge).
• Toll Allowance: $.03 paid on all loaded miles.
• Fuel Surcharge: Provided based on current D.O.E. National Average, we have the highest surcharge for van type operations in the industry. Example: at $2.35, it is $.20, and at $3.35, it is $.38. Besides being the highest surcharge, it is paid on all dispatched miles (loaded and empty).
• Fuel Discount Program: The average last year was $.​29 per gallon off the pump price, which means several thousand dollars saved per year.
• Mileage Bonus Program: Average $2,500+ in the 1st year (average $4,000+ in 2nd year and continues to increase based on years of service)
Above Average Earnings
Our pay is competitive across the industry to provide the solid income you seek. You can count on above-average rates per mile and assistance with expenses to maximize your earnings.
$1.​​3​6 Annual average per all dispatched miles.
(Includes Fuel Surcharge, which is paid on loaded and empty dispatched miles; the average above is based on past year earnings of drivers in this division)
877-793-9081 for Atlas Job Offers!
Contact Info
DriveAtlas
1212 St. George Road
Evansville , IN 47711-2364
Phone Number
Recruiting : 877-793-9081
Connect with DriveAtlas