Dyno Nobel Transportation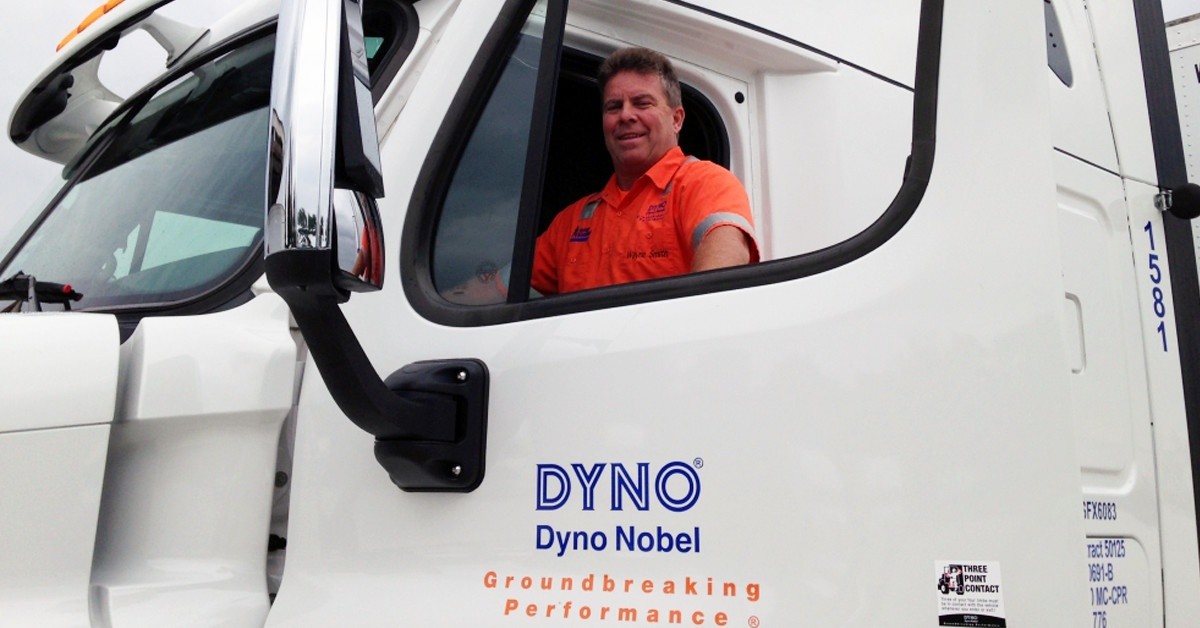 Requirements
Driver Type(s)
Company Driver
Team Drivers
Benefits
Health Insurance
Vision Insurance
Dental Insurance
Life Insurance
Pickup/Drop Pay
Per Diem
Direct Deposit
Flexible Spending and Health Savings Accounts
Incentives
Defined contribution retirement plans (such as 401k)
Paid Vacation and Holidays
Employee Assistance Program (EAP)
Emergency travel assistance
Paid Orientation
Great Home Time
Latest Equipment
Company Overview
Dyno Nobel Transportation
855-907-6668
Join the Dyno Nobel Team
Being part of the Dyno Nobel team is a combination of everything that is unique about Dyno Nobel: our culture, our core values, our commitment to safety, but most important, it is our people. This is what sets us apart from ordinary employers, and is everything that makes Dyno Nobel such a great place to work. At Dyno Nobel, we are committed to equal employment opportunity.
We provide an impressive benefit program
Highlights of our comprehensive and competitive benefit package are listed below:
• Medical
• Dental
• Vision
• Life and disability insurance
• Flexible Spending and Health Savings Accounts
• Defined contribution retirement plans (such as 401k)
• Paid Vacation and Holidays
• Employee Assistance Program (EAP)
• Tuition reimbursement
• Emergency travel assistance
In addition, we offer other personal benefits under Financial, Health & Lifestyle, Technology & Travel designed to meet the needs of our employees and their families. Your Dyno Nobel Human Resource contact can answer any questions you may have about coverage and eligibility.
Call or Apply Today to Find Out More!
Contact Info
Dyno Nobel Transportation
2795 E. Cottonwood Parkway
Suite 500
Salt Lake City , UT 8421
Phone Number
Recruiting : 855-907-6668
Connect with Dyno Nobel Transportation
Videos
Groundbreaking Performance through Practical Innovation