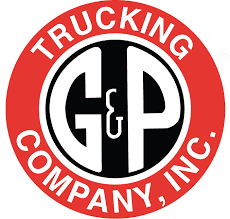 G&P Trucking
Requirements
Driver Type(s)
Company Driver
Owner Operator
Benefits
Health Insurance
Vision Insurance
Dental Insurance
Retirement Plan
Paid Vacation
Paid Weekly
Layover Pay
Per Diem
Company Overview
G&P Trucking
G&P is always looking for dedicated, hard-working people to join its team. Below is a list of all available job openings for all of our locations.
Minimum Qualifications
No ticketed accident within two years preceding the date of application.
No rollover accident within five years preceding the date of application.
All other accidents/incidents are subject to review and must be listed on the application.
No more than three moving motor vehicle moving violations within three years proceeding the date of application or a long history of moving violations.
No violation within three years preceding the date of application of a serious traffic violation (FMCSR Part 383.5)
No criminal convictions (excluding convictions for motor vehicle violations) within the three-year period immediately preceding the application date for employment.
No felony convictions within last ten years.
Felony, theft, or larceny within the applicants lifetime that resulted in an active prison or jail time will be reviewed by the company leadership.
No drug related convictions within the past five years.
No dishonorable discharge from the Armed Forces. Must supply a copy of DD214
No previous "positive" or refusal to take a drug test while in possession of a CDL.
No "Driving Under the Influence" violations within the past ten years, and no more than one total lifetime.
Hazmat endorsement on CDL within six months of hire date.
Intermodal Drivers shall have & maintain a TWIC Card and 12 months Intermodal experience.
Company Drivers
G&P Trucking Company, Inc. is always looking for qualified and enthusiastic company drivers.
Home daily, home weekly, or bi-monthly - you choose!
Competitive pay per mile
Medical, dental, vision and life insurance plus the option to buy other products
Paid holidays
Paid vacations
401k with Company match
Late model equipment with the latest safety systems
24 hour 365 day support
No touch freight
Paid detention after the first hour
Additional pay for haz-mat, stop offs, layovers, or breakdown
Truck purchase program after 6 months as a Company Driver
South Carolina and Veterans Administration Apprenticeship programs for student drivers with tuition reimbursements
Per diem programs are available
70% drop and hook freight
Independent Contractors
G&P Trucking Company, Inc. is seeking qualified Independent Contractors to join our team. We have the right option for you.
Intermodal opportunities in Norfolk, Savannah, and Charleston
Regional OTR opportunities that keep you in the SE
Dedicated team opportunities to TX and dedicated LTL line haul
Dry Van Consistent SE to TX moves
Competitive pay per mile
One of the best fuel surcharge programs
The ability to purchase fuel on company sites and OTR at deep discounts
We offer various insurance programs, including health through a third party provider
Provide company maintenance at discounted prices
Mileage bonus for safe contractors
Additional $0.02 for haz-mat loads
Monthly safe contractor awards
Contact Info
G&P Trucking
126 Access Road
Gaston , SC 29053
Phone Number
Recruiting: 844-201-7043