Grand Island Express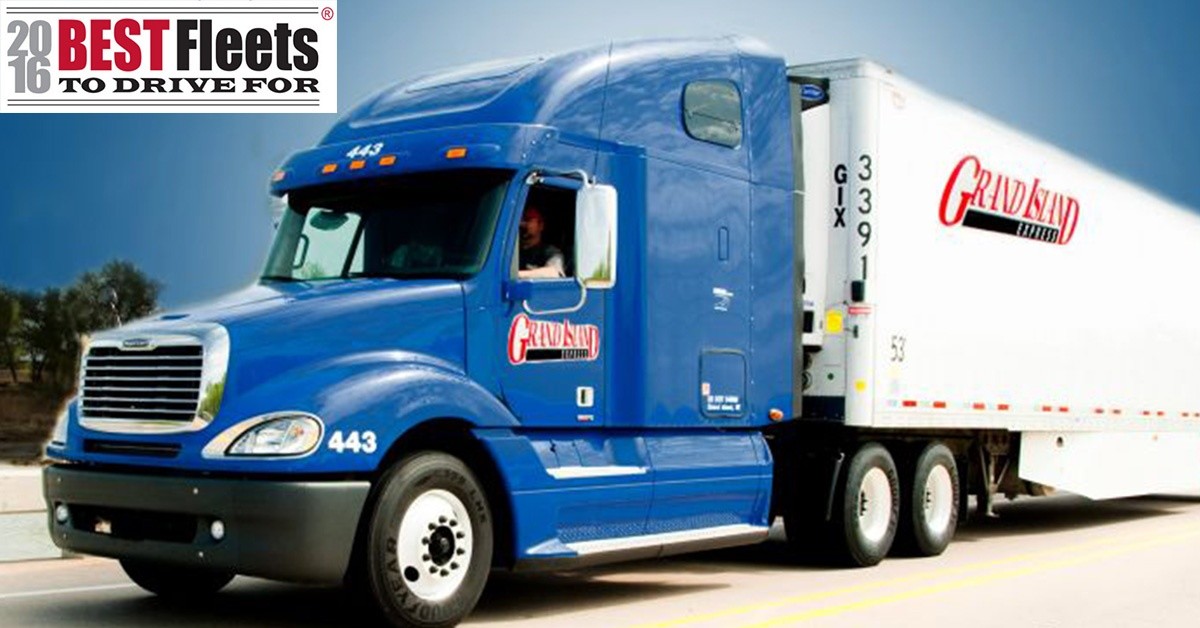 Requirements
Driver Type(s)
Company Driver
Owner Operator
Benefits
Health Insurance
Vision Insurance
Dental Insurance
Life Insurance
Retirement Plan
Paid Vacation
Paid Weekly
Direct Deposit
Company Overview
Grand Island Express
844-647-3461
In Business since 1967, GIE is owned and operated by the Pirnie family. James D. Pirnie started the company as a moving and storage concern, but expanded into refrigerated services in 1972. Tom Pirnie, James' son, started working for the company that same year, 1972 , and purchased the company from his father's estate following James' death in 1982. Tom's son Jim and his cousin Keith Pirnie both hold senior management positions in the company today, along with Tom.
GI Express offers great benefit packages and incentive programs as well. You have one of the toughest jobs out there and our goal here is make that job as enjoyable and rewarding for you as we can. Grand Island Express wants to see you succeed and be happy with what you are doing out on the road.
Tom Pirnie, Owner and President, strives every day to make sure that the drivers are safe and taken care of from the equipment you drive to the office staff you have interaction with. If you see any of our current drivers out there, ask them, and they will tell you how great it is to belong to the "GI Express Family".
Call or Apply Today for More Information!
Contact Info
Grand Island Express
432 South Stuhr Road
Grand Island , NE 68801
Phone Number
Recruiting : 844-647-3461
Connect with Grand Island Express