Hansen & Adkins Auto Transport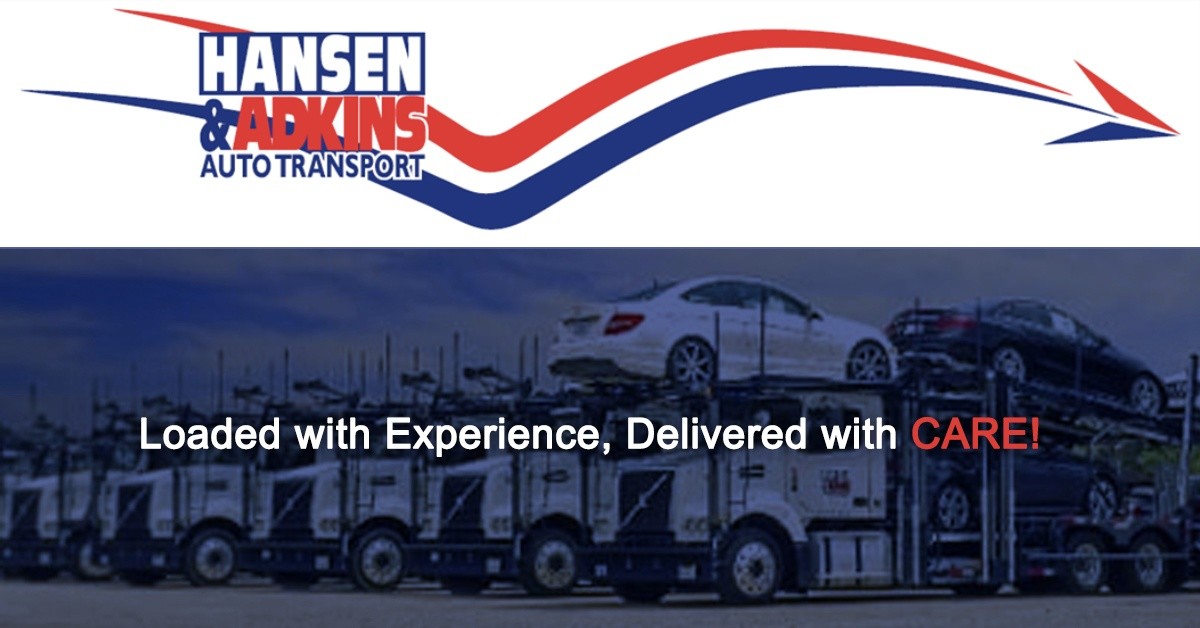 Hiring Area
AL

AR

CA

DE

FL

GA

IN

KY

LA

MD

MS

NC

OH

SC

TN

TX

VA

WV
Requirements
Driver Type(s)
Company Driver
Owner Operator
Benefits
Health Insurance
Vision Insurance
Dental Insurance
Life Insurance
Retirement Plan
Paid Vacation
Paid Weekly
Per Diem
Paid Fuel Surcharge
Direct Deposit
Company Overview
Hansen & Adkins Auto Transport
877-722-5418
Hansen & Adkins Auto Transport was founded in 1994 by the joining of Hansen Auto Transport and Louie Adkins. Louie Adkins with long standing industry knowledge and reputation and Steve Hansen with seasoned experience in a competing family business, created an alliance that boomed into Hansen & Adkins Auto Transport.
The company started small with one account. Within a few years Hansen & Adkins acquired additional import business, adding Hyundai, Kia and Nissan to their customer list. Growth then accelerated at a quick pace. And it has not stopped.
Since the beginning, Hansen & Adkins Auto Transport has built upon the strength of its workforce to provide their customers with unparalleled customer service. Each addition to the Hansen & Adkins management team was handpicked for their knowledge, experience and ability to contribute to the Hansen & Adkins family.
Today the Hansen & Adkins banner is proudly displayed on more than 600 auto transports. The owners take pride in their company, their equipment and their employees. "Do the right thing" is a motto repeated by many employees daily.
Few companies can boast the integrity and commitment that is top down in this organization. It is those leadership qualities that have allowed the company to grow from a four truck operation to a national presence recognized time and again as an industry leader.
Contact Info
Hansen & Adkins Auto Transport
3552 Green Ave
Los Alamitos , CA 90720
Phone Number
Recruiting : 877-722-5418
Connect with Hansen & Adkins Auto Transport