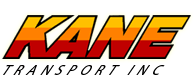 Kane Transport Inc
Company Overview
Kane Transport Inc
651-894-6874
Would you like to earn competitive pay while driving reliable, well-maintained trucks, and be home more?
Kane Transport is the Midwest's leading bulk transport carrier, earning multiple safety and service awards since its founding in 1949. Today, Kane remains family owned and operated, and is one of the largest petroleum common carriers based in Minnesota. The Minnesota Trucking Association's 2018 Driver of the Year is veteran Kane Transport Driver Art Stoen!
New drivers typically earn $55,000 to $65,000 per year while experienced drivers can make up to $80,000 plus. Local and Regional positions are available and Owner Operators are welcome. Products vary by location but include asphalt, bio diesel, gas, fuel, ethanol and propane. Enjoy BIG company strength with FAMILY company personality at Kane Transport.
Benefits/Incentives Include:
Sign On Bonus – up to $4500 based on experience!
Monthly Safety Bonus – earn an extra $200 to $300 per month
Competitive Benefits Package – Medical, Dental, Vision, 401k & More
Earn More on Weekends and Holidays
Training on multiple products
Kane Drivers Receive:
Competitive Pay Package
Weekly Home Time on Regional Runs
Typically Work 5 Days a Week
Year-Round Diversified Freight Base
Don't wait! Find out how you can join the Kane Transport team today! 651-894-6874
Contact Info
Kane Transport Inc
40925 403rd Avenue
Sauk Centre , MN 56378