Logicorp Transportation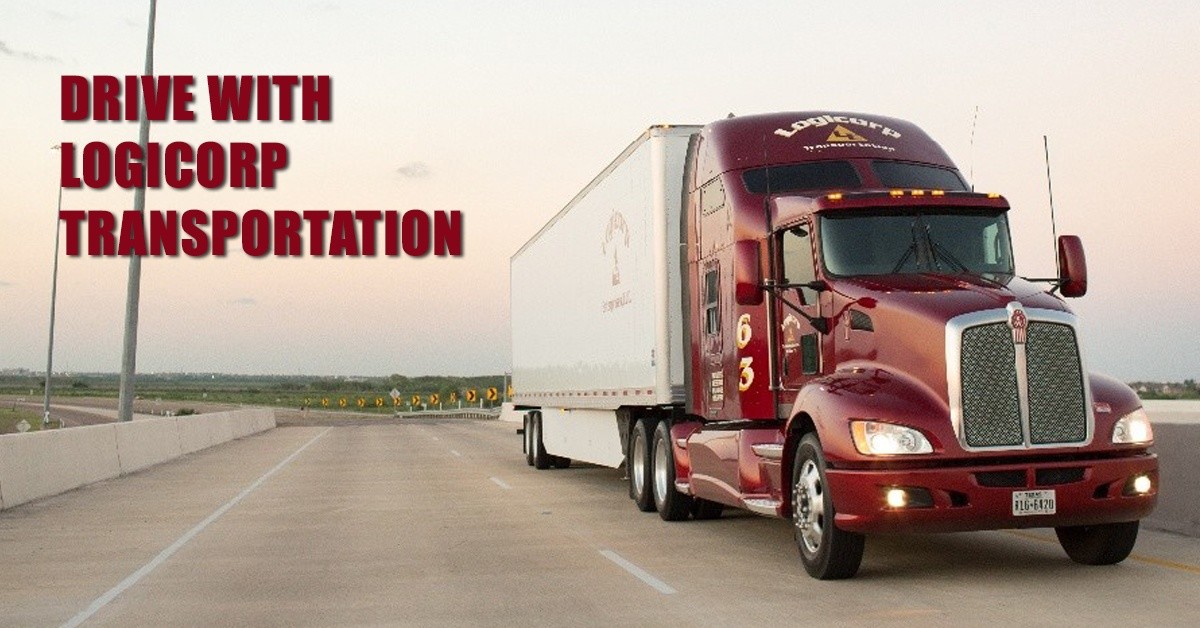 Hiring Area
GA

LA

MS

OH

TX

AL

FL

MO

SC
Requirements
Driver Type(s)
Company Driver
Owner Operator
Benefits
Health Insurance
Paid Vacation
Paid Weekly
Layover Pay
Pickup/Drop Pay
Per Diem
Direct Deposit
Paid Orientation
Company Overview
Logicorp Transportation
844-344-7158
LOGICORP NEW RATE PLAN – DRIVERS CAN MAKE UP TO $.52/MILE
LOGICORP is looking for experienced drivers. The company introduced a new rate plan effective May 1 that allows drivers to make up to $.52 per mile. Electronic logs are a MUST! All experienced drivers with good safety ratings are encouraged to apply.
At Logicorp, we have a reputation for treating our customers well. But we are only able to treat our customers well because we treat our employees well first.
We are always looking for hardworking transportation professionals to join in our mission. In addition to working with a team built on good relationships, you will be rewarded with benefits like insurance, incentives for mileage and safe driving, paid vacations, frequent pay raises, and the ability to be home every week.
We are hiring:
OTR and Regional Drivers
Benefits include:
Medical, dental and life insurance
Paid vacations
Referral bonuses
Advances
Home every week
Clean, late-model equipment
Pleasant work environment
Contact Info
Logicorp Transportation
3101 W Military Hwy
McAllen , TX 78503
Phone Number
Recruiting: 844-344-7158