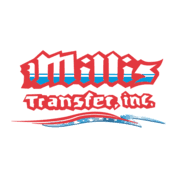 $50,000 Guaranteed Your 1st Year! Earn Your CDL-A At Millis Training Institute In The Cleveland, OH Area!
Overview
Ring In 2018 With A New Career as a Professional Truck Driver! Millis Training Institute, part of Millis Transfer, Inc., is an established and accredited CDL-A school with decades-long success stories of creating knowledgeable, successful and safe truck drivers who "keep America moving." MTI is offering new students an excellent learning and training opportunity you can't pass up! Earn your CDL-A through our program and you'll be paid 0.42 cpm when you go out with a trainer! NO ONE else can offer a rate that high for Trainees! PLUS Millis will GUARANTEE a $50,000 salary for your first year if you run our fleet average of 115,000 miles. Our five schools have a reputation for quality training with professional trainers and one-on-one attention to ensure the best learning experience possible. After graduation, you may be offered a position with Millis Transfer and receive 100% tuition reimbursement. Don't wait – contact us today for more info.!
GUARANTEED $50,000 if you run our fleet average of 115,000 miles
Earn $0.42 cpm when out with a trainer
Small class sizes at 5 convenient locations
Lodging included with breakfast and lunch provided by Millis
Professional & seasoned Instructors provide one-on-one training
Possible job offer with Millis Transfer upon graduation
Minimum up-front cost; Financing available; No credit check
Start A New Career with Excellent Training and Top Pay through Millis Training Institute. Contact Us Today for More Info.! 844-833-2776
Millis Transfer Inc.
Millis Transfer Inc.
(844) 833-2776
Today Millis Transfer Inc. is a dry-van truckload carrier serving a wide range of customers across the United States. Our trucks have the amenities drivers want and the efficiency customers demand. Our family-owned company combines the experience of veterans with the innovation of the new generation.
We have a diverse range of customers, who deal in a variety of products ranging from glass containers, food products, paper products, and beer. We offer Regional and Dedicated Fleet Services, specializing in replacing the Customers own fleet. Learn more about our Services here.
Beginning in Black River Falls, WI the family business has grown based on clients' needs, with locations in Wisconsin, Illinois, Ohio, New York, Georgia, and Texas.
"Millis Transfer Inc. is a company that treats customers and employees as family, by providing on-time delivery for customers and supporting the goals, dreams, and lifestyles of the employees."
Employees and customers have always been part of the Millis Transfer family. They are strongly committed to the company's family values and lifestyle. They are loyal because of the stability the company provides both for employees and customers.
Millis Transfer Inc.'s Hiring Area
AL

CT

DE

GA

IL

IN

KY

MA

MO

NC

OH

PA

RI

SC

TN

VA

TX

WV

WI

NY
Incentives
GUARANTEED $50,000 if you run our fleet average of 115,000 miles
Small class sizes at 5 convenient locations
Lodging included with breakfast and lunch provided by Millis
Professional & seasoned Instructors provide one-on-one training
Possible job offer with Millis Transfer upon graduation
Benefits
Thorough benefits including health, dental, vision, life, disability, cancer, accident, critical illness coverage
Earn $0.42 cpm when out with a trainer
Minimum up-front cost; Financing available; No credit check
---