Montgomery Transport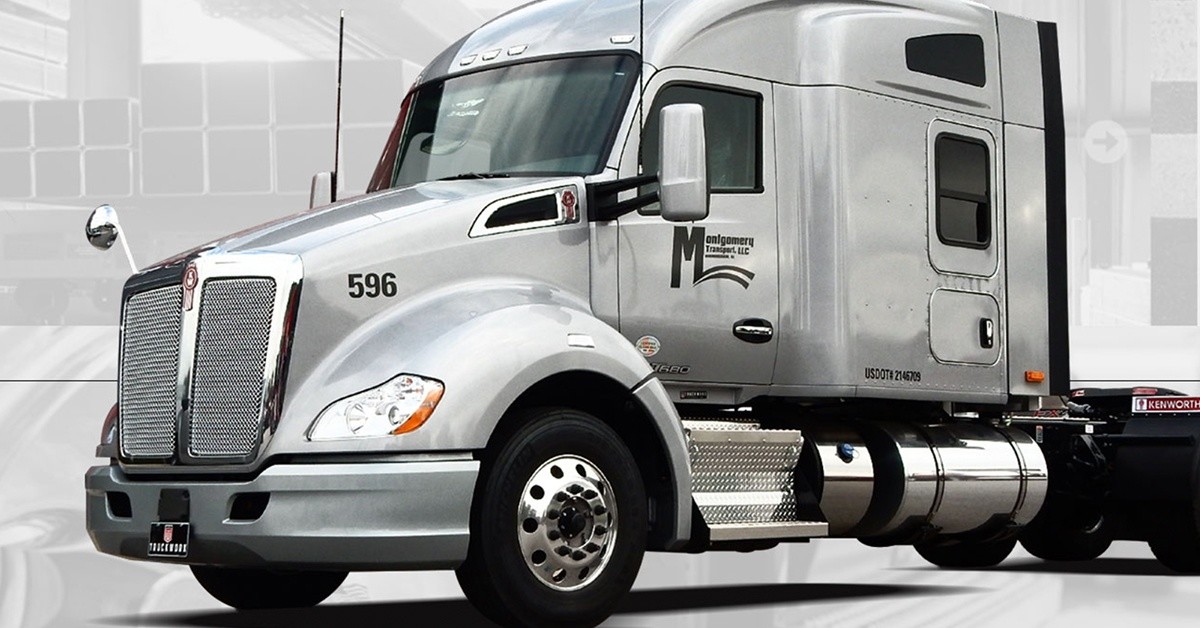 Hiring Area
IN

NC

OH

SC

TN

VA

WV

AR

MD

NJ

IL

KY

LA

PA

MO

OK

TX

MS

MI

AL

GA
Requirements
Experience
1 year of CDL-A OTR driving experience with 1-year of flatbed experience
Qualifications
No DUI in the past 10 years
Experience hauling steel coil is a plus, though not a requirement
No more than 2 moving violations or 2 at-fault accidents combined in the past 3 years
Benefits
Vision Insurance
Dental Insurance
Life Insurance
Retirement Plan
Paid Weekly
Layover Pay
Per Diem
Direct Deposit
Vacation Pay
Holiday Pay
Quality Home Time
Consistent, Driver Friendly Lanes
Transflo
Corporate Chaplain Service
Open Door / Family Atmosphere
Safe Driving Incentives
Desirable Pay
Minimum Pay for Short Haul Loads
Fuel Incentive Pay
Annual Pay Increases
Detention Pay
Additional paid holidays including New Year's Day, Memorial Day, 4th of July, Labor Day, Thanksgiving and Christmas
Company Overview
Montgomery Transport
844-236-8342
CDL-A Flatbed Truck Drivers- Enjoy Industry-Leading Benefits at Montgomery
Montgomery flatbed company truck drivers receive competitive pay, weekly home time and more when they join our team. From competitive CPM based on experience to over width/over length pay, drivers will find industry-leading benefits and compensation when they join Montgomery's team.
DRIVERS AVERAGING $0.63 CPM!
What can you expect as a CDL-A Flatbed Truck Driver?
Guaranteed Weekly Minimum Pay:

$1,000/week
1-3 years: $1,100/week
3+ years: $1,200/week
Excellent Earning Potential:

$10,000 Driver Referral Pay
Fuel, Safety, & Loyalty Payments
Orientation Pay & Road-to-Success Program:

New Drivers (worked at previous company for less than a year)

1st week: $1,050
2nd week: $800 ($500 + $250 for on-time Monday delivery)
Road-to-Success: $50 weekly payment for 50 weeks

1 Year Loyalty (worked at previous company for one year)

1st week: $1,125
2nd week: $875 ($625 + $250 for on-time Monday delivery)
Road-to-Success; $125 weekly payment for 58 weeks

2 Years Loyalty (worked at previous company for two years)

1st week: $1,125
2nd week: $875 ($625 + $250 for on-time Monday delivery)
Road-to-Success: $125 weekly payment for 84 weeks
Extra Pay Items:

Detention Pay: $35/hr after 3 hrs
Breakdown Pay:

$100/24 hr Mon – Fri
$250/Sat - Sun

Layover Pay:

$100/day Mon – Fri
$250/Sat – Sun

Tarp Pay: $35
Short Haul Minimum Pay: $200 + Tarp Pay
$1,000 safe driving award at 6 months with no safety violations
Industry Leading Benefits:

Affordable medical, dental, prescription and vision insurance
Short-term disability, critical illness and whole-term life insurance
Paid vacation
Additional paid holidays including New Year's Day, Memorial Day, 4th of July, Labor Day, Thanksgiving and Christmas
Top-of-the-line equipment:

Peterbilt & Kenworth trucks you can take home
53' all-aluminum trailers with aluminum wheels
E-ZPass & PrePass

401(k) with employer match
Corporate chaplain servic
| | |
| --- | --- |
| Over width /over length pay: | |
| Length: | Pay: |
| 53'1" to 55' | .07 |
| 55'1" to 60' | .10 |
| 60'1" + | .15 |
| Wide < 120' | .12 |
| Wide > 120' | .15 |
| Tenure | Base CPM |
| Starting Pay | 47 CPM |
| 1 year | 48 CPM |
| 2 years | 49 CPM |
| 3 years | 50 CPM |
| 4 years | 51 CPM |
| 5 years | 52 CPM |
| 6 years | 54 CPM |
| 7 years | 55 CPM |
Contact Info
Montgomery Transport
2563 Commerce Circle
Birmingham , AL 35217
Phone Number
Recruiting: 844-236-8342