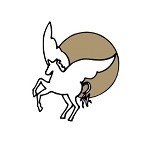 Pegasus Transportation Erlanger, KY

Company Overview
Pegasus Transportation Class A CDL Team Drivers-$1450 Per Week Minimum Erlanger, KY
Like a Guardian Angel. But With 18 Wheels.
Stop hauling general freight and start making a difference. At Pegasus, we're expanding our dedicated plasma fleet and are searching for professional Class A CDL drivers. If you're experienced, you will make a minimum of $1,450 per week! Need weekly home time? We can do that too. Ready to hit the road and make a difference?
Call 855-376-5684 or apply online!
Requirements:
12 months of OTR
You're able to pass the Post-Offer Employment Test for safety
You are physically able to load and unload freight at stops
Benefits:
Are you experienced? You'll make a minimum of $1,450 per week!
Home weekly!
Our Mission
Pegasus Transportation, Inc. is a privately held corporation established to provide quality transportation services to our customers while returning acceptable levels of profitability for growth and return. Pegasus strives to do this by cultivating among its employees an atmosphere of cooperation and excellence in customer service by providing advanced technology in equipment and communications and by treating every customer and employee as our most valuable asset.
About Pegasus Transportation
Since 1987, the name Pegasus Transportation has been synonymous with quality truckload services. We've developed a tradition of on-time deliveries, responsive customer service, and competitive pricing; we support fleet and professional drivers with the right technology to assure customer satisfaction. Building from this core competency, Pegasus Transportation has recently expanded, offering a full range of logistical support services to include warehousing/sequencing, expedited shipments and local cartage.
Contact Info
Pegasus Transportation Erlanger, KY
2903 S. English Station Road
Louisville , KY 40299
Phone Number
Recruiting: 855-376-5684