Roadmaster Drivers School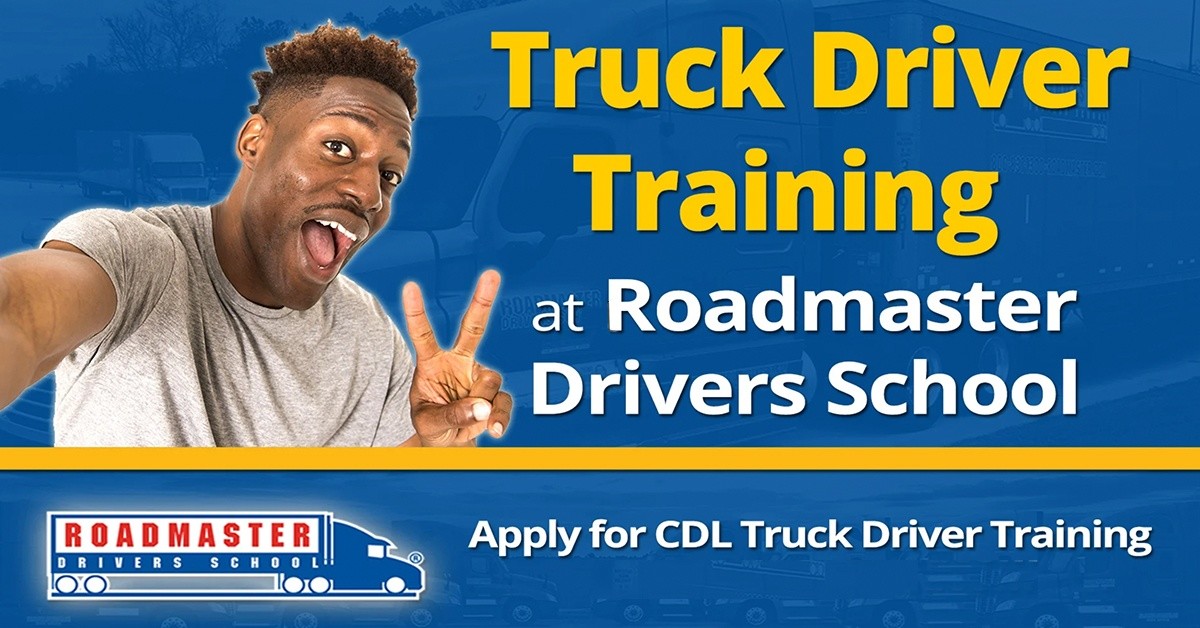 Hiring Area
NJ

NC

GA

FL

TN

OH

MO

TX

AL

NV

CA
Compensation
Benefits
Starting pay up to $45,000/yr – First year drivers average up to $850 per week.* Considering that you could earn your Commercial Driver's License (CDL) in as little as 3-4 weeks, the decision seems pretty simple!
Medical Insurance and Dental Insurance – A position as a truck driver comes with many benefits that may be specific to each carrier. Medical and dental insurance are common perks in the truck driving industry.
401k Retirement Savings Plan – Earn money for retirement as you navigate the highway!
Life Insurance – Enjoy competitive options for life insurance depending on your carrier of choice!
Paid Vacation and Sick Time – Professional truck drivers need vacation time to unwind from work and sick time to recover from illnesses. The amount of paid time off a driver receives depends on the carrier's offerings, and carriers are competing to have you on their team!
Incentives
Job Security – Truck driver jobs can't be outsourced. Truck drivers are responsible for dispersing America's goods and necessities across the states, and are needed throughout the nation. The ATA estimates a shortage of nearly 48,000 truck drivers, and the demand is expected to continue rising throughout the decade.
Flexible Schedule – The type of license you earn (Class A CDL or Class B CDL) and whether you choose a position with local or long distance runs are factors affecting schedule. Luckily, you can control what professional direction to take by being able to choose your carrier!
Changing Scenery – See the country while getting paid! Professional Truck Drivers call the open road their place of business and are able to see sights that many are not. Travel coast-to-coast and peak-to-peak! See all the wonderful scenery America has to offer!
Take Your Pet With You on The Road! – If leaving your pet at home during runs isn't an option, consider taking them on your trips! Certain carriers allow truck drivers to bring their pets as travel buddies.
Team Driving – This allows couples and friends to drive in shifts and earn more money. With a partner, you can accept longer drives and more hours since switching spots is all it takes to keep on trucking!
Company Overview
Roadmaster Drivers School
Roadmaster Drivers School is a Truck Driving & CDL Training School
Roadmaster Drivers School's formula for success is simple. We are an industry-leading CDL training school that provides experienced truck driving school instructors and offers students comprehensive CDL classes and behind-the-wheel truck driving education so they are fully prepared to start their new job in the trucking industry. By focusing on giving students the best education and maintaining high job placement standards, Roadmaster has gained a national reputation in the trucking industry for quality training of entry-level commercial truck drivers.
Our Students Set the Standard for Safety Everywhere They Drive
You can usually recognize a Roadmaster trained truck driver by the amount of care he or she takes with their truck, their parking technique, backing up, passing and safety skills. We consider our training practices to be the most hands-on and safety-focused training in the country. Roadmaster ranks ahead of its truck driving school competitors by grounding itself in old-fashioned hard work, maintaining strong relationships with big-name carriers and offering total student assistance before, during, and after their CDL classes.
Contact Info
Roadmaster Drivers School
5025 Orient Road
Tampa , FL 33610
Connect with Roadmaster Drivers School
Videos
How Much Money Do Truck Drivers Make?
CDL Training - Get your Class A CDL in 90 seconds