Schilli Corporation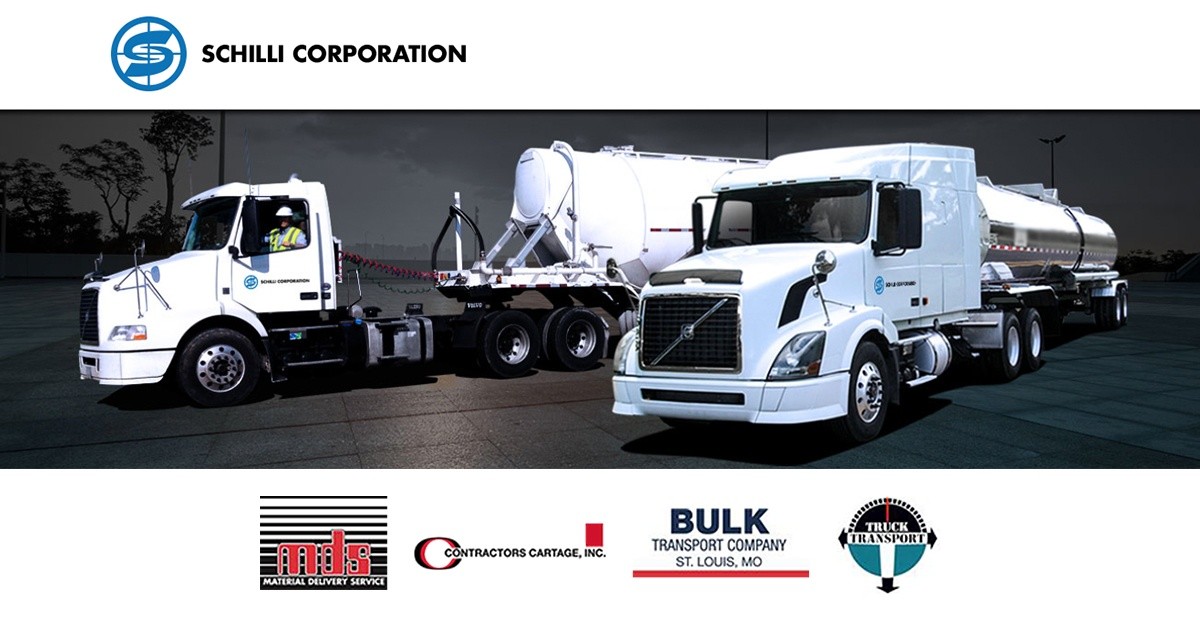 Requirements
Qualifications
2 yrs. verifiable OTR experience. (Or 1 yr. with a clean record)
Some routes require:  Passport (or the ability to obtain one)  Drivers who live within 40 miles of the terminal (preferably)  X Endorsement  TWIC  Tractor-trailer experience
Benefits
Paid Vacation
Great pay
Safety Bonus
Detention & holiday pay
Paid training to haul our commodities
401(k) with partial match
No insurance waiting period for those already insured through another employer
Extremely low premium for employee coverage – includes BC/BS medical, office visits/drug co-pay, dental, & vision
Company-paid short-term disability insurance
Rx card
Incentives
Steady, reliable freight
State-of-the-art systems and equipment (QualComm, TMW Operating System)
Safety without compromise
Company Overview
Schilli Corporation
844-531-8058
Tanker and dry bulk cdl-a TRUCK DRIVING JOBS AT schilli corp!
Family-owned, driver-friendly, and Customer-Conscious!
For over 50 years, Schilli Corporation has delivered a full suite of transportation services to our clients while providing drivers with fulfilling careers. Driving Semi-Truck is about so much more than moving freight from Point A to Point B. It's about the satisfaction of achievement for the truck driver and the happiness of our customers because their delivery gets there safely and on time.
We understand that for you to be effective on the road, you need your time off it. Between our four operating companies, the exact amount of home-time can differ depending on route or region. But no matter where you're running out of, we'll ensure that you're at home often, spending time where it matters most.
Material Delivery Service Inc. (MDS)

Depending on the route, home daily or home weekends.

Truck Transport Inc. (TTI)

Most routes are home daily. Some routes have weekend work.

Contractors Cartage Inc. (CCI)

Options for home daily and home weekends.

Bulk Transport Company, Inc. (BTC)
Keightley Bros., Inc.

Options for home daily and home weekends.
Worried about healthcare costs? Schilli has the benefits to keep you covered!
401(k) with partial match
No insurance waiting period for those already insured through another employer

That means we will pay the difference in your insurance cost until you are fully on our insurance.

Extremely low premium for employee coverage – includes BC/BS medical, office visits/drug co-pay, dental, & vision
Company-paid short-term disability insurance
Rx card
Schill Corp CDL-A Truck Drivers Enjoy:
Great pay
Safety Bonus
Paid vacation after 1 year
Detention & holiday pay
Steady, reliable freight
State-of-the-art systems and equipment (QualComm, TMW Operating System)
Safety without compromise
Paid training to haul our commodities
Requirements:
Current CDL-A
2 yrs. verifiable OTR experience. (Or 1 yr. with a clean record)
Must be at least 23 years of age.
Some routes require:

Passport (or the ability to obtain one)
Drivers who live within 40 miles of the terminal (preferably)
X Endorsement
TWIC
Tractor-trailer experience
Contact Info
Schilli Corporation
2280 Cassens Drive
St. Louis , MO 63026
Phone Number
Recruiting : 844-531-8058