Shaffer Trucking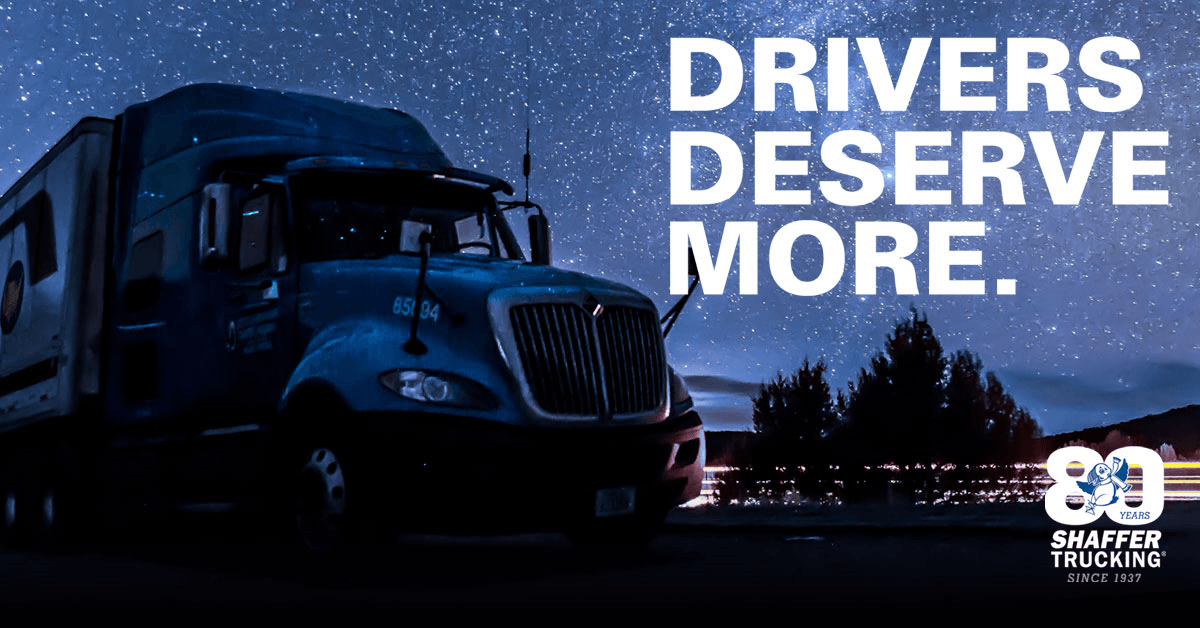 Hiring Area
CA

OR

WA

NM

AZ

CO

UT

NV

WY

ID

KS

IN

IA

MN

AR

NE

SD

ND

MO

OH

IL

MI

WI

OK

TX

LA

AL

MS

TN

KY

FL

GA

SC

NC

WV

VA

MD

DE

NJ

PA

NY

CT

RI

MA

VT

NH

ME
Requirements
Driver Type(s)
Company Driver
Owner Operator
Student Driver
Team Drivers
Benefits
Health Insurance
Vision Insurance
Dental Insurance
Life Insurance
Cargo / Collision / Liability Insurance
Retirement Plan
Paid Vacation
Paid Weekly
Layover Pay
Pickup/Drop Pay
Paid Fuel Surcharge
Direct Deposit
Company Overview
Shaffer Trucking
(855) 563-3302
Shaffer Trucking is a trucking company specializing in refrigerated trucking jobs. We are currently hiring for several truck driving jobs including: National, Regional, Home Weekly, Dedicated, and Teams.
Founded in 1937, Shaffer Trucking's roots run deep in the central Pennsylvania area of New Kingstown. Since joining the Crete Carrier organization in 1974, Shaffer has continued to build on its reputation as one of the nation's premier providers of temperature-sensitive truckload services and refrigerated truck driving jobs. Shaffer is proud to be the premier transportation supplier to the candy, confection, and beverage industries, delivering more candy than any other carrier.
Shaffer is proud to provide Refrigerated Truck Driving Jobs to the industry's best professional truck drivers with National, Regional, Home Weekly and Dedicated options to choose from. Our drivers are the best on the road, exceeding standards required by the U.S. Department of Transportation. As a result, Shaffer has one of the lowest driver turnover rates in the truckload industry.
Contact Info
Shaffer Trucking
400 NW 56th Street
Lincoln , NE 68528
Phone Number
Recruiting : 855-563-3302
Connect with Shaffer Trucking
Videos
Shaffer Trucking Announces Pay Raise
Refrigerated Trucking Jobs | Shaffer Trucking