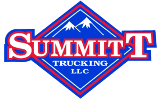 Summitt Trucking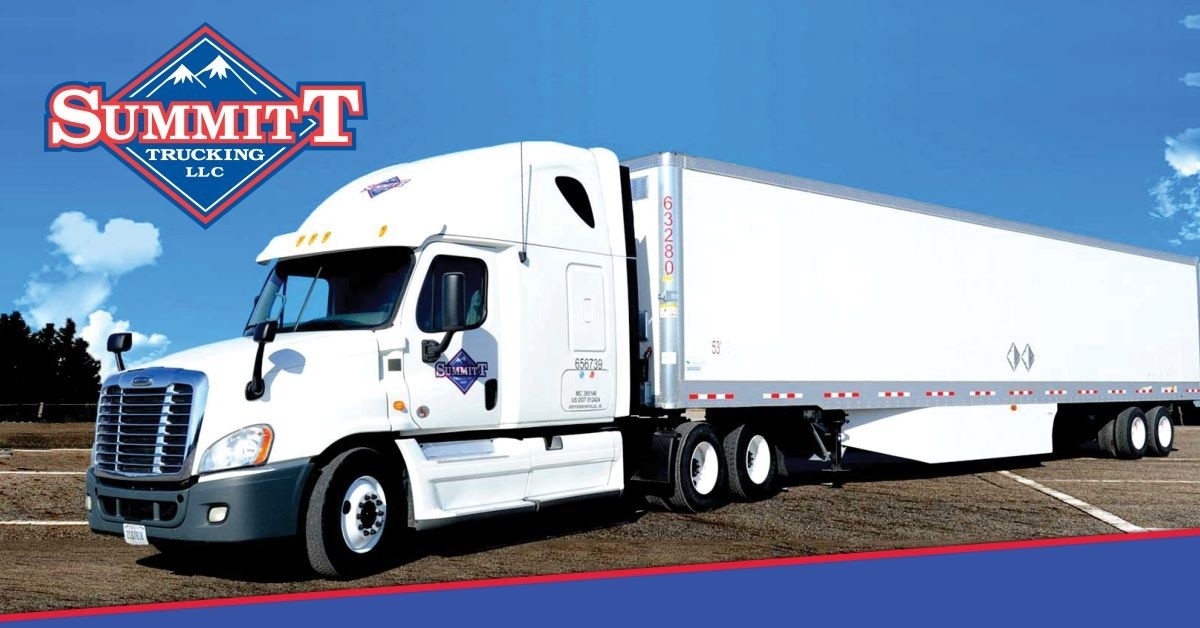 Requirements
Driver Type(s)
Company Driver
Owner Operator
Team Drivers
Qualifications
Have or be willing to apply for the Hazmat endorsement within 60 days of hire
Have or be willing to apply for the Transportation Workers Identification Credential Card within 60 Days of Hire
Benefits
Layover Pay
Per Diem
Direct Deposit
Summitt Trucking offers a variety of benefits cafeteria style - Medical, Dental, Vision, Short Term Disability, Voluntary Life, Basic Life insurance
Full-time employees are eligible for the following company paid benefits - Vacation, Holiday Pay, Bereavement Leave, Basic Life
Company Overview
Summitt Trucking
(877) 771-6676
30 year of bonding with customers and drivers
Business First's Prestigious "Fast 50" honoree (on October 2007)
"Major Employer" Top 30 list by Business first of Louisville (May 2007)
#1 Trucking Company (for the second year), by Business First of Louisville (August 2008)
"Carrier Partner of the year" by Kroger (first company to receive this honor) (April 2010)
Leadership
We provide leadership and support to Logistics and Truckload Transportation services, creating sustained long-term growth and customer satisfaction. Our main focus points to achieve our mission and core values:
True Partnership
Safety
Respect
Team Work
Winning Attitude
Communication with employees and customers
Trust and Charity
With 30 years of experience in the transportation industry, David. L. Summitt is the man behind the scene of Summitt Trucking. His father, William. R. Summitt started Bestway Trucking on March 3, 1983 with only one single-axle-tractor. The business has since grown and evolved to become what is today known as Summitt Trucking, LLC. On December 25, 1985, William. R. Summitt passed away, and his son David L. Summitt took the company over at the age of 20. Bestway was growing fast within the local trucking industry, but quickly turned into a regional transportation firm. Dave's integrity and business understanding of the firm led Bestway to reach to the peak. It captured the attention of many in the transportation and logistics realm, and created relationships with some of the most respected corporations in the country. On July 19, 1999, Bestway Trucking was merged with Transit Group. At the end of 1999, Bestway parted ways with Dave with a mutual agreement due to difference in direction and goals. On December, 2002, Transit Group exited the market, releasing Mr. Summitt from a no-compete agreement, allowing him to re-enter the truckload market.
On January 3, 2003, Bestway transformed to Summitt Trucking LLC, and opened its doors with 125 trucks, and 200 trailers. Shortly after, Summitt acquired 300 trucks, and 600 trailers from Big T in January 2004. The next year, Summitt acquired Harry Owen with 456 trucks, and 1088 trailers. On of Summitt's largest driving factors is the team of experts in the transportation industry. Dave, believes in investing in his team. Here, his team is valued, respected, and considered responsible for success.
"Transportation and Logistics- it's what we know well, and what we do well."
One of Summitt's main causes is understanding our customer. We seek to understand what our valued customers need. In return, they help us building a 'Trusted Partnership'. Meeting and exceeding the needs of our drivers is as equally important as servicing our customers. We understand our drivers need to get miles, feel valued and respected and get home!
Drive for Summitt
Competitive pay
Over the road drivers are paid based on mileage. City Drivers will be paid an hourly rate.
Solo drivers can start up to $.51 per mile in the Dry Van Division. Team Drivers can make up to $.70 per mile running Dry Van.
Team driver pay is split on the truck
Mileage based on paid practical miles using PC Miler Practical Routing Version 30.
Increases are given every 6 months after 6 months of continuous employment.
Home Time
At Summitt our Dry Van Drivers typically will get home weekly, but may be out on the road up to 10 days with 34-48 hours home. Refrigerated drivers are typically out 2 weeks at a time. We also allow drivers to stay out longer and receive more home time as well. In addition, Summitt highly encourages our drivers to take paid holidays and vacations to enjoy additional home time so that they may be more safe and productive drivers.
Additional Pay
Driver Safety Bonus
Per 4 wk cycle
$300.00
OTR Driver Performance Bonus
Per 4 wk cycle
$300.00
Northeast Minimum Driver Pay
Additional Pay Amount Per Mile
$0.02
FMCSA Roadside No Violation Pay
Additional Pay Amount Per Mile
$200
Northeast Minimum Driver Pay
Additional Pay Amount Per Mile
$0.02
Bonus 1st Time Hauling a Hazmat Placarded Load
(Company will also reimburse Cost of the Test and Cost of new CDL Class A with Hazmat Endorsement)
Driver will also earn: $ 0.05 per mile for all Placarded miles driven
$500.00
Canadian Border Crossing
Paid to cross into Canada
$150.00
Company Paid Benefits
Full-time employees are eligible for the following company paid benefits:
Vacation
Holiday Pay
Bereavement Leave
Basic Life
Voluntary Benefits
Summitt Trucking offers a variety of benefits cafeteria style. You can enroll in any benefit and any level of coverage based on your needs. Benefits are only offered to full-time employees and are eligible the first of the month following 60-days for the following products:
Medical
Dental
Vision
Short Term Disability
Voluntary Life
Basic Life insurance
Contact Info
Summitt Trucking
1800 Progress Way
Clarksville , IN 47129
Phone Number
Recruiting: 877-771-6676