TMC Transportation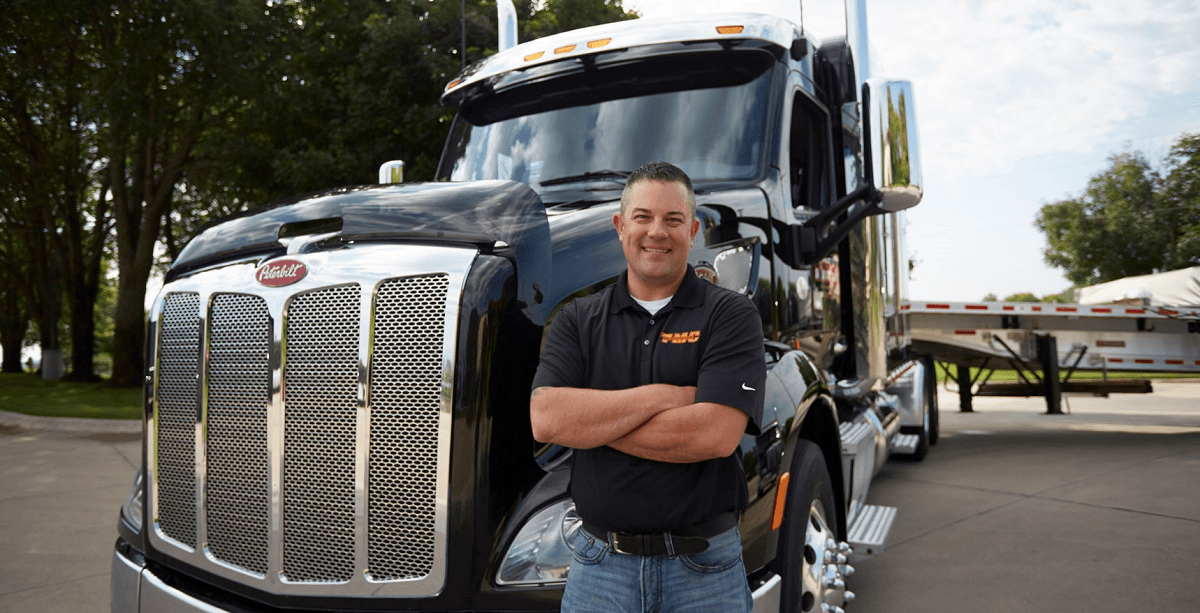 Hiring Area
AL

AR

CT

DE

GA

IL

IN

IA

KS

KY

LA

MA

MD

MI

MN

MO

NC

NE

NJ

NY

OH

OK

PA

RI

SC

TN

VA

WI

WV

SD

MS

FL

TX
Requirements
Driver Type(s)
Company Driver
Owner Operator
Student Driver
Benefits
Health Insurance
Vision Insurance
Dental Insurance
Life Insurance
Cargo / Collision / Liability Insurance
Retirement Plan
Paid Vacation
Paid Weekly
Layover Pay
Per Diem
Paid Fuel Surcharge
Direct Deposit
Employee Stock Ownership Plan (ESOP)
Up to $0.61/mile
Incentives
Employee-Owned; Excellence Driven
Company Overview
TMC
855-881-9705
OUR COMPANY
In 1972, Harrold Annett purchased the dormant trucking company, The Mickow Corporation. On March 6, driver Wally Harrah delivered TMC's first load from Chicago to Des Moines. With six power units and an office staff of two, Harrold and his team of professionals built TMC into the largest privately-held flatbed carrier in the nation.
In 2013, Harrold Annett established an Employee Stock Ownership plan (ESOP) and TMC became an employee-owned company.
TMC's headquarters in Des Moines, Iowa are set on a picturesque 50-acre campus which includes state-of-the-art training and maintenance facilities, Black and Chrome Truck Sales and the up-scale Baymont Inn and Suites, the industry's first driver hospitality center.
The industry's premier flatbed carrier, TMC is known for its integrity, innovation, highly-trained drivers, impeccably maintained late-model equipment, superior safety record and unwavering dedication to quality and customer service.
MISSION STATEMENT
The mission of TMC is to be recognized as the standard-bearer of quality performance in flatbed transportation. We will accomplish this by searching out the very best people, training them in the fundamentals of quality and empowering them to develop innovative techniques focused on customer satisfaction. Emphasis will be placed on continuous process improvement in all measurable aspects of our business.
<!-- [if gte mso 10]>
<![endif]-->
Contact Info
TMC Transportation
6115 Leland Ave
Des Moines , IA 50321
Phone Number
Recruiting: 855-881-9705
Connect with TMC Transportation