Veriha Trucking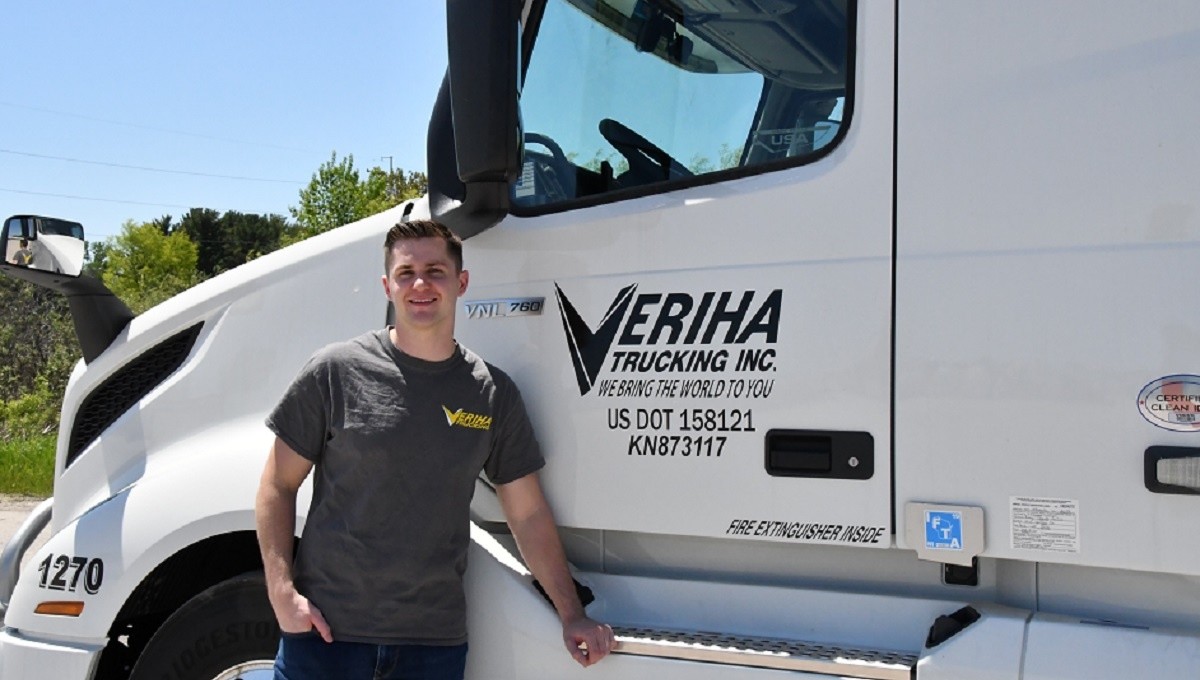 Requirements
Driver Type(s)
Company Driver
Owner Operator
Student Driver
Education
Class A CDL School Graduate
Benefits
Health Insurance
Vision Insurance
Dental Insurance
Life Insurance
Paid Vacation
Paid Weekly
Layover Pay
Per Diem
Paid Orientation
Incentives
Lease Purchase Available
Pet Policy
Rider Policy
Company Overview
Veriha Trucking
844-582-3195
We bring the world to you. And our drivers mean the world to us!
Veriha Trucking provides transportation solutions in 48 states and parts of Canada. Our fleet of 250+ drivers operates out of four terminal locations to serve a variety of customers and industries. Today, our trucks haul everything from paper products to groceries, produce, pet food, auto parts, and much more.
Benefits of Truck Driving Jobs with Veriha Trucking
We are looking for safety conscious, hard-working truck drivers to work together with our leadership team to provide our customers the best VIP service possible.
We keep our drivers in the latest model equipment including mobile communication with GPS routing. As a family-owned business, we understand the importance of insurance; we offer paid life insurance and excellent medical, dental, and supplemental insurance options. Our employees are paid weekly through a payroll direct deposit. We also make sure our drivers have guaranteed weekly or bi-weekly home time!
Contact Veriha Trucking's Career Development office at 844-582-3195 for truck driving opportunities near you!
Veriha VIPs Enjoy...
Guaranteed Home Time
Up to $90,000 annually / weekly home time
Weekly Guaranteed Performance Pay (G-Pay)
Bonuses – for safety and efficiency
Hazmat and Clean DOT Inspection Pay
Vacation pay
Holiday work pay
Performance pay reviews twice per year
Choice of standard or per diem pay plans
Insurance: Medical, Dental, and Vision available
Company-paid life insurance
401(k) – company match
Pet Policy
Rider Policy
Driver Referral Rewards Program
Electronic Logs and GPS Routing
24/7 Driver Support
Respect for all driving professionals
Contact Info
Veriha Trucking
2830 Cleveland Avenue
Marinette , WI 54143
Phone Number
Recruiting: 844-582-3195
Connect with Veriha Trucking