West Side Transport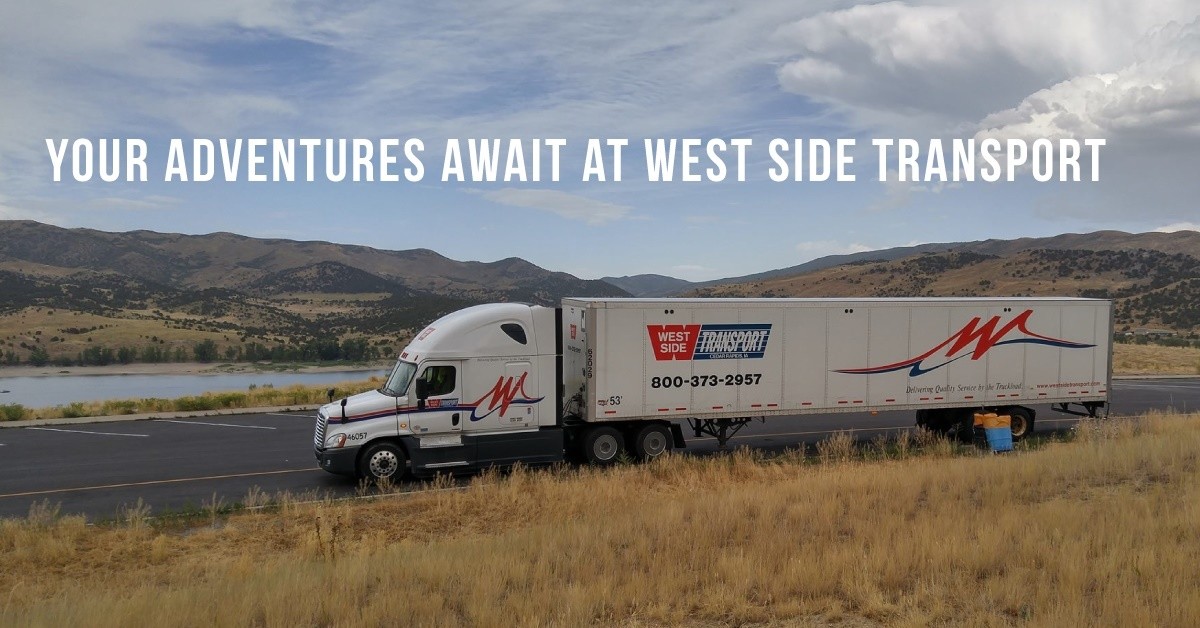 Hiring Area
AR

GA

IA

IL

IN

KS

KY

MI

MN

MO

NC

ND

NE

NY

OH

PA

TN

WI

WV
Benefits
Health Insurance
Vision Insurance
Dental Insurance
Life Insurance
Paid Weekly
401K With Company Match
Paid Time Off
Incentives
Driver Mentor Program
No Contracts
Rider Policy
Dog Policy
Company Overview
West Side Transport
888-489-1507
West Side was started in the late 1960s by the Vogt family — and is still family run to this day. The business started salvaging grain spills at train yards using just a couple of trucks and shovels. As the business grew the Vogt family added semi tractors and hopper trailers to accommodate customer needs. The founder's sons took the company reins in the late 1970s and today Don Vogt serves as President, CEO and Chairman of the Board. By the late 1980s, our trucking operation had expanded into the truckload, dry van business.
Throughout the company's history, providing outstanding service to customers has always been our focus. Many of our customers have been with West Side for many years and regularly comment about the quality of our personnel and the consistency of on-time pickups and deliveries. Today, we still make every business investment decision based on the question, "What would our customers want us to do?"
Over the Road Fleet
$1,000 to $1,200/Week MINIMUM Pay Commitment
Long length of haul freight
Driver friendly freight - 99% No Touch
Monthly Bonuses
Regional Fleet
$1,000/week MINIMUM Pay Commitment
Home weekly
Bonuses
Driver friendly freight - 99% No Touch
Dedicated Fleet
Home weekends - Friday to Monday
Close to home freight.
Dedicated to region and customers
Per mile pay with short haul range pay.
Local Fleet
1st, 2nd and 3rd shift positions available.
Home daily
Per mile pay with additional range/short haul pay.
Driver friendly freight - 99% No Touch
Cedar Rapids, IA, Columbus, OH, (Chicago) Glenwood, IL, Indianapolis, IN and St. Paul, MN.
Contact Info
West Side Transport
4201 16th Ave. SW
Cedar Rapids , IA 52404
Phone Number
Recruiting: 888-489-1507
Connect with West Side Transport